Rev. Jon & Vikki Ruby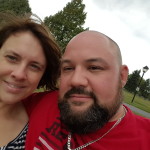 Rev. Jon and Vikki Ruby began dating in high school; a tumultuous relationship, marred by mistrust and addiction, despite the biblical foundation their Christian parents had provided for them.
After many years of rebellion and chaos, 2005 marked the beginning of a miraculous journey into recovery and restoration.
Once he fully surrendered his life to Christ, Jon was an eager disciple who pursued mentors and teachers to speak into his life. Jon was called to Jericho Road Christian Ministries in 2006 where he was invited to develop and facilitate 'The Discipleship House', a Christ-centered, long term, residential addiction treatment program. Since 2006 to 2014 Jon has enjoyed, serving up to 12 men at a time. As Director of Addiction Services, Jon says, "this job helps me more than it helps them".
Rev. Jon and Vikki have two adult sons, and they are grateful for the joy, trust and peace that life in Christ has brought into their family.
For some time, they have sensed God was calling them to reach a broader community with the message of Christ's redemption that freed them and since September 2013 they have embarked on a church planting mission. June 26th 2016 marks the churches first public meeting.
Rev. Jon and Vikki are excited that God has called them into a new ministry of Church planting in Ottawa's urban center.
Rev. Jon Ruby was ordained on Jan 2016 under Open Bible Faith Fellowship.
Pastor Carl Ruby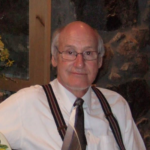 Carl was born in Kitchener, Ontario but lived much of his childhood in London, Ontario.  As a young man he moved with his family to Sudbury where he worked in his family's business.  After a few years he felt the Lord leading him to study in Toronto where he attended Ontario Bible College, the University of Toronto and later the University of Waterloo.  He received a Bachelor of Theology degree (BTH) and a Bachelor of Arts degree (BA).  Later he studied at Trinity Evangelical Divinity School and Tyndale College University & Seminary (formerly Ontario Theological Seminary) obtaining a Masters in Theological Studies (MTS).
The Lord opened an opportunity for Carl along with his wife Colleen and their two sons, Jonathan and Stephen, to serve for nine years as missionaries in Indonesia with Overseas Missionary Fellowship (OMF).  On returning to Canada Carl pastured three churches.  Following this he worked for fourteen years at the Shepherd's of Good Hope in Ottawa with clients suffering from alcohol and drug addiction as well as serious mental illnesses.  In 2011, Carl joined his son, Jon, at Jericho Road Christian Ministries in Ottawa working as the senior counselor using Elijah House and Ellel ministry models of Inner Healing and Deliverance.  Presently he is assisting Union City Church as the church seeks to help people on their personal healing journeys.